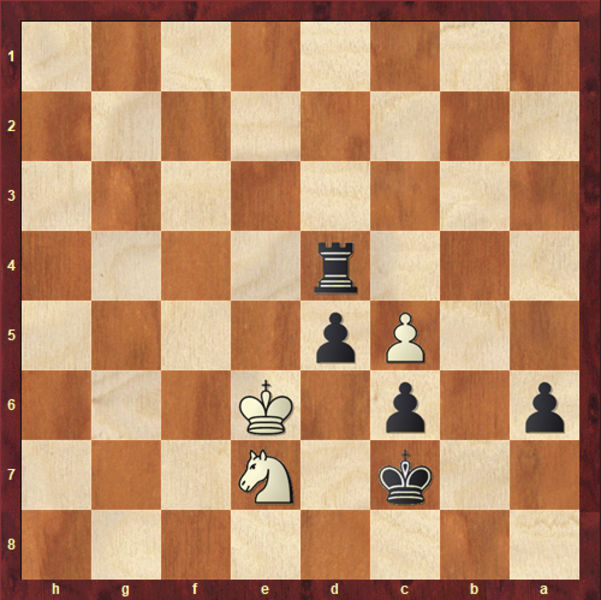 There is old saying, "Keep it simple, Stupid" – or KISS. This principle applies to this week's position. With this hint mind, please try to find black's best move.
Black has an overwhelming advantage. Black has two extra pawns and a rook to white's knight. In addition, black has two passed pawns, including the outside passed pawn on a6. However, knights can be tricky and as long as white owns a knight, white has a small chance of getting lucky.
Hence, why not reduce that chance to zero? Black does this by moving its rook to e4 and checking white. After the white king moves out of check, black trades its rook for white's knight (see next diagram).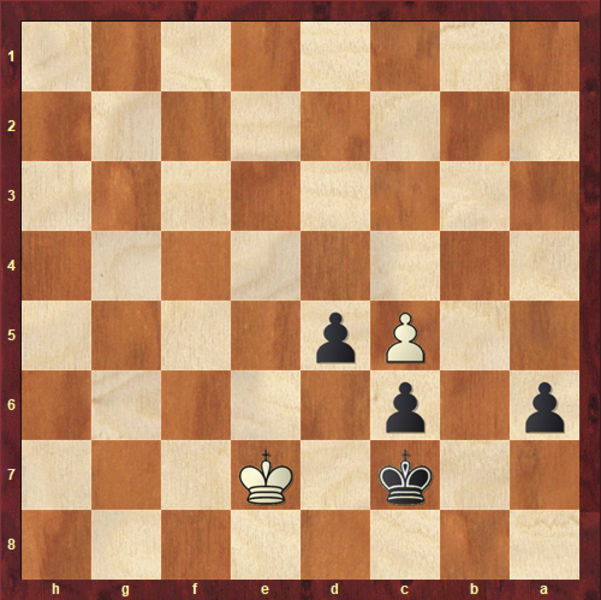 Now the position is too simple for black to blunder. Black's a6 pawn marches unimpeded to its promotion square and soon black checkmates white.
The lesson this week is that when you have a won position, don't worry about small incremental increases in your advantage. Instead, apply the KISS principle and you will love the result.
Reach Eric Morrow at ericmorrowlaw@gmail.com or (505) 327-7121.